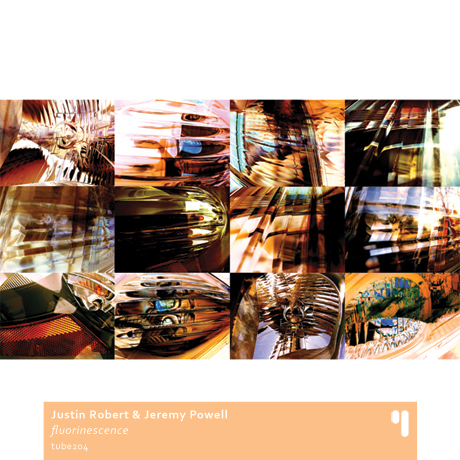 When Pedro Leitão, proprietor of the great netlabel Test Tube, says of Justin Robert and Jeremy Powell's Fluorinescence, "This is a diamond in the rough. This is Acid Jazz for the 21st century" he could just as well be saying this is fusion for the 21st century. What he's getting at is that the mix of analog jazz and computer synthesis captured on their record holds unique promise. The standout track is arguably the album's 10th one, in which a subdued saxophone is heard against and amid wisps of computerized miasma, and intermingling with warm beds of minimal keyboards. What's fascinating about Robert and Powell's brand of fusion is that they have chosen to embrace the very elements that have been widely seen as the source of the death of electric jazz — the chimes-like filigrees that all too often relegated the music into the background — and managed to introduce nuance where, once upon a time, there had been merely, at best, mood.
[audio:http://www.monocromatica.com/netlabel/releases/tube204/tube204-10-justin_robert_&_jeremy_powell_-_fluorinescence_10.mp3|titles="Fluorinescence 10″|artists=Justin Robert & Jeremy Powell]
Get the full release at monocromatica.com/netlabel.