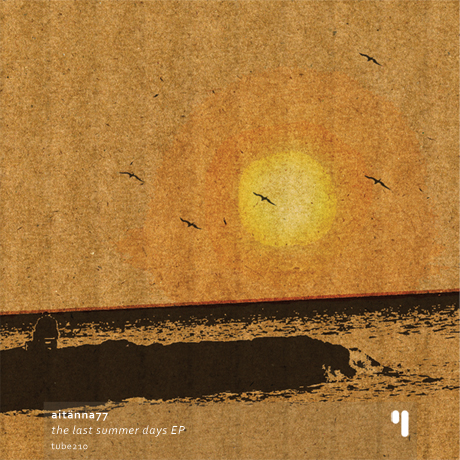 What a difference five years make. Back in 2005, Spanish musician Mikel Martínez released Spring Is Coming Soon, under the name Aitänna77. The album was a delirious little seasonal daydream — at the time I noted its unique intersection: "all the elegance of classic minimalism and all the presence of an early-1970s singer-songwriter album." Come 2010, there's a new Aitänna77 EP, titled The Last Summer Days, and the songwriter in Martínez has largely trumped the minimalist. Three of the EP's four songs are just that: proper, if willfully inexpertly performed, songs, dense with folk-rock haze and sung in a voice with quavering hesitance. The title track (MP3) has a vocal, but it's sparse and buried — the extent to which it is echoed could easily be described as wild, but in fact it's mellow to the core, just one more element in the rapturous production miasma. From the opening bristle, a children's toy by all appearance, "The Last Summer Days" is an ecstatic exercise in lushness for lushness's sake — a lushness that prevails because of, not in spite of, its lo-fi-ness.
[audio:http://www.monocromatica.com/netlabel/releases/tube210/tube210-02-aitanna77_-_the_last_summer_days.mp3|titles="The Last Summer Days"|artists=Aitänna77]
Get the full release at monocromatica.com/netlabel. Related: the review of Spring Is Coming Soon (disquiet.com), and news of a sound-art project in which I employed Aitänna77's music (disquiet.com).