These sound-studies highlights of the week originally appeared in the May 9, 2023, issue of the Disquiet.com weekly email newsletter, This Week in Sound.
JUST KIDDING: There is a Kickstarter (I have no association with it) for a "smart pacifier." The little device, which seems to combine a harmonica and a binky, is designed to "activate the creative mind at an early age, making passive listeners into musicians before they can say their first words." … And separately, news about a nursery device that turns "patented auditory sequences into soothing melodic and other background tracks to help the infant brain do its job of paying attention to environmental sound changes." It's the Smarter Sleep Sound Soother from RAPT Ventures.
WHISKER WHISPERERS: "Scientists in France might have just found the most effective way to catcall an unfamiliar cat. The team discovered that cats living at a cat cafe responded most quickly to a human stranger when the stranger used both vocal and visual cues to get their attention. The cats also appeared to be more stressed out when the human ignored them completely," writes Ed Cara at Gizmodo. Here's a helpful diagram of how the experiment, by Charlotte de Mouzon and Gérard Leboucher at Paris Nanterre University's Laboratory of Compared Ethology and Cognition, was undertaken: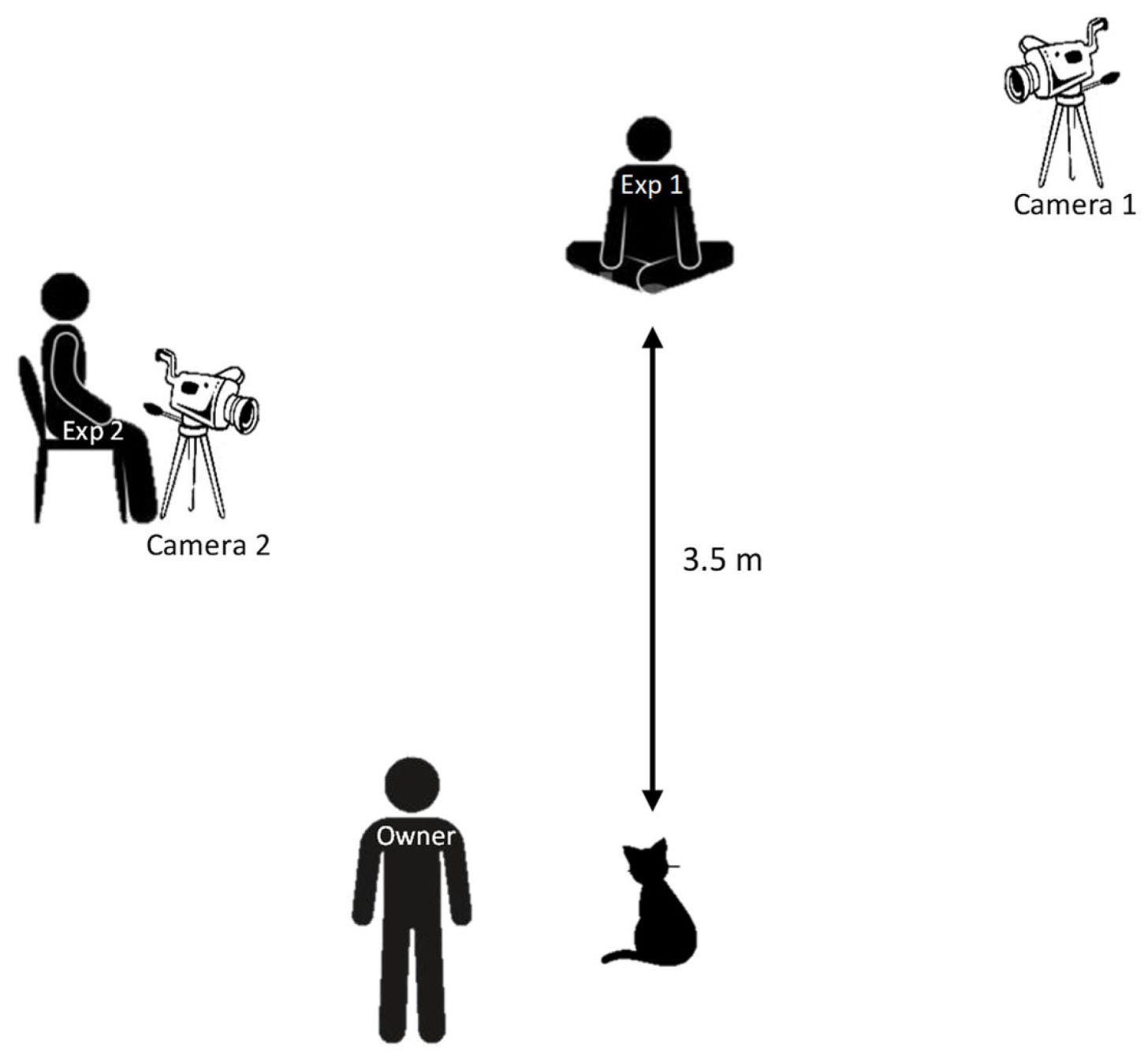 THE THIX OF IT: "Irish inventors Rhona Togher and Eimear O'Carroll created an advanced acoustic material that reduces noise and can be used with household appliances, as well as in the automotive, construction, and aerospace industries." The material is called SoundBounce, and it "has a cellular structure that works in tandem with a thixotropic gel placed inside the cells that allow sound to be dampened, reducing noise transmission from one space to another." FYI, "thixotropic" means "Becoming a fluid when agitated but solid or semi-solid when allowed to stand." Togher and O'Carroll are currently in the running for a European Inventor Award 2023.
CROSSTOWN TRAFFIC: The ecommerce/delivery reality is making life louder: "With millions of Americans now living in close proximity to a warehouse, it's time to start treating these drab, feature-less buildings like pollution hotspots, says a recent report by the Environmental Defense Fund. Warehouses are quickly popping up all over the US, bringing truck traffic and tailpipe emissions with them. And yet there is no federal database to see where current or proposed warehouses are located, unlike other major sources of pollution like oil and gas facilities. … [T]here's significantly more traffic, air pollution, and noise in census tracts with warehouses compared to those without them, another study based in California found last year."
QUICK NOTES: Rim Shot: Netflix has a news desk (I don't know how new it is) and it's called "Tudum" — i.e., onomatopoeia for the network's sonic brand logo — and that is sorta genius (netflix.com/tudum). ▰ Bank Teller: Voice biometrics was the focus of a letter sent by Senator Sherrod Brown, chairman of the Senate Banking, Housing and Urban Affairs Committee, reportedly to JP Morgan Chase, Bank of America, Wells Fargo, Morgan Stanley, Charles Schwab and TD Bank. ▰ Moon Man: Austin Kleon did a new blackout poem inspired by comments I madein recent issue of This Week in Sound. ▰ Bull Market: The Shriek of the Weekwas the bullfinch, "adept mimics" that "can be taught to whistle a human tune like a parrot." ▰ Mo' Mojang: There's new ambient music in Minecraft (update 1.20) and Rohan Jaiswal knows where to find it. ▰ Street Scene: Check out this microtonal composition based on data related to Krasnodar Public Transport in Russia. (Thanks, Glenn Sogge!) ▰ Blue Jay Way: Soundfly, which offers courses for musicians and connects them to mentors, has a story about bird song — I love the idea of musicians having an avian tutor.